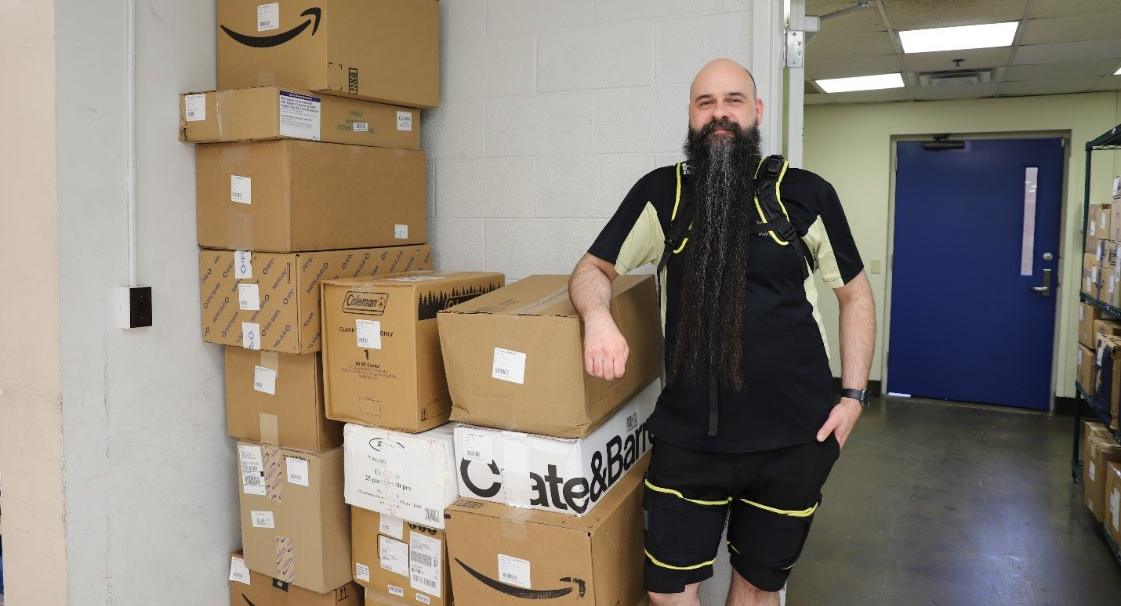 An innovative exosuit developed by a team of Vanderbilt engineers comes full circle this semester with a pilot implementation in the Division of Administration.   
Research on what became known as the Herowear Apex suit began in 2015. It was initially funded by a Vanderbilt University Discovery Grant, a National Science Foundation Graduate Research Fellowship and a National Institutes of Health Career Development Award. Karl Zelik, associate professor of mechanical and biomedical engineering and recent recipient of the inaugural Excellence in Undergraduate Research Mentoring Award, leads the research out of the Center for Rehabilitation Engineering & Assistive Technology lab. 
In late March 2023, the Division of Administration offered its support to the Vanderbilt-developed technology by acquiring Apex 1 suits for testing in Facilities, Campus Dining, Athletics Concessions and Mail Services. The pilot test includes the use of 27 Apex 1 suits over six weeks. During the pilot test, users will wear the suits in actual work conditions and provide feedback throughout the duration of the study.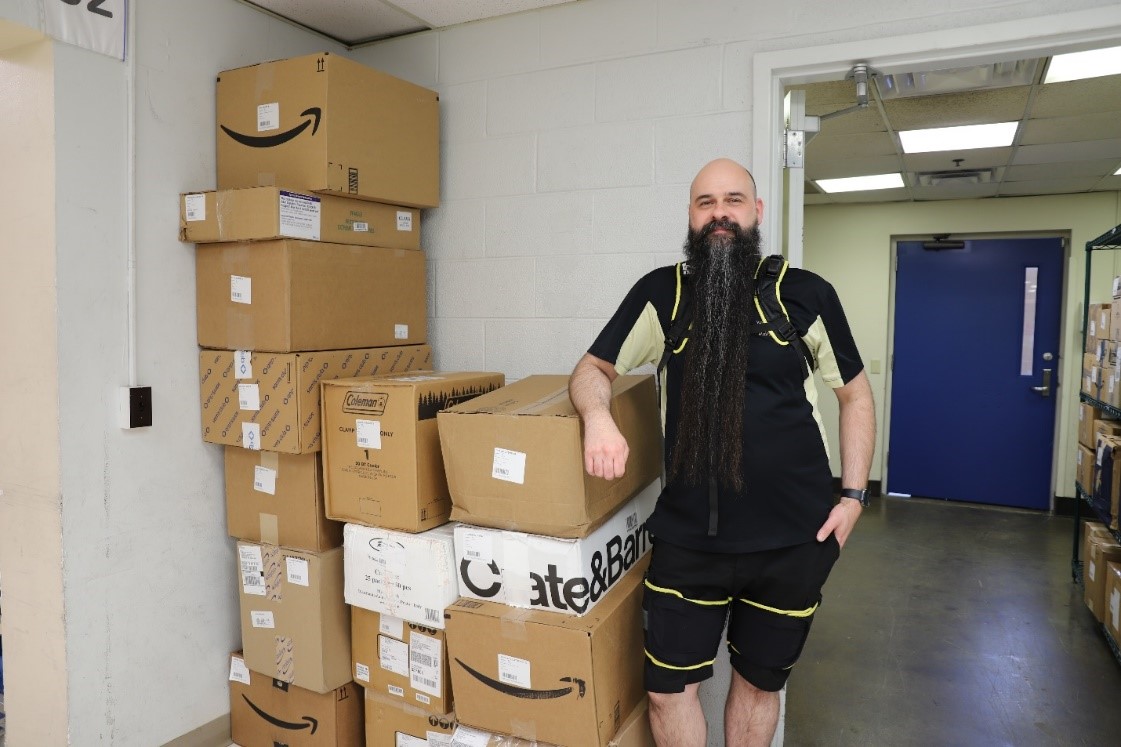 Lead Mail Clerk Devin Anderson uses an Apex 1 suit as he sorts student packages. (Division of Administration / Vanderbilt University)
"A number of our divisional staff providing vital campus services have physically demanding roles, and we are very interested in the promise of Herowear exosuits to reduce the possibility of workplace injuries," said Eric Kopstain, vice chancellor for administration. "Adopting a technology developed right here on campus for the benefit of our own community is a real success story."  
Undergoing multiple prototypes, rigorous testing and patenting of the core technology, the Apex suit works like an extra set of back muscles, reducing back strain caused by bending, lifting or squatting. The Apex suit uses a web of elastic bands that stretch and recoil with the user's movements, returning energy and assisting with every bending motion, according to the company. The device weighs approximately 3.5 pounds and offloads nearly 75 pounds of back muscle force with each lift while reducing spine compression. The exosuit's patent pending dual-mode technology makes it easy to toggle back assistance on or off, allowing its flexibility to be used in many work situations.
Lead Mail Clerk Devin Anderson uses an Apex 1 suit as he sorts student packages. (Division of Administration / Vanderbilt University)
In addition to the on-campus pilot of the Herowear exosuits, Herowear recently completed a collaboration with the 101st Airborne Division of the U.S. Army as part of the Pathfinder Project, advancing the Army Futures Command's modernization goals. During the project, a team of Vanderbilt engineers designed and tested the Soldier Assistive Bionic Exosuit for Resupply, an exosuit that supports U.S. Army soldiers during field artillery operations and other sustainment and logistics jobs.